A State Licensed and Court Approved
Anger Management Class
ONLINE WORKSHOP with Zoom
(443-300-6131)
If you're angry, stop apologizing for it. If you're an angry person, you're gifted, you're the movers and the shakers in this world. Learn how to transform your anger into a power that works for you, not against you!
Learn how to live in relationship
with one another in a
healthier way.
Build strong, lasting relationships through
the fundamentals of this workshop.
(Serving all of Maryland: Glen Burnie, Columbia, Ellicott City, Annapolis, Pasadena, Anne Arundel County, Baltimore City, Baltimore County, Howard County, Montgomery, Prince George's, Catonsville, Severna Park, Arnold, Edgewater, Brooklyn and Brooklyn Park MD, Severn, Millersville, Elkridge, Laurel, Silver Spring, Halethorpe, Fort Meade, Jessup, Gambrills, College Park, Bowie, Easton)
________________________________________
Licensed by the State of Maryland and guaranteed to meet or exceed all requirements for court ordered anger management classes

Patricia A. Gaffney, D Min, LCSW-C, CCDC – Program Director
Ed Jansen, MA, BCPC – Instructor
__________________________
This program gives the essential tools to help people move beyond feelings-based behavior into a life more controlled by one's thinking.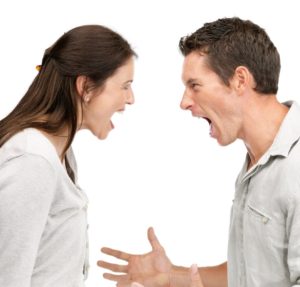 Benefits of the Workshop
One Day completes the Class – no need to drag things out. Receive your certificate of completion in one day

Held on Saturdays each month so you won't need to miss work

Completed in one day so you don't have to drag it out and possibly forget what you have learned in previous sessions

Teaches universal principles so that people outside of anger problems can learn how to live in healthier relationships.

"Cognitive behavioral training" moves you out of the bondage of your feelings into a thinking-based behavior

The workshop is outcome focused enabling you to more often get the results you seek

Workshop is for individuals, couples/partners, parents and teens
Dates of the Workshop
October 7
November 4
December 2
January 6
February 3
Immediately after the 1 day workshop you will receive a Certificate of Completion and the workshop outline.
ALL WORKSHOPS ARE ONE DAY CLASSES

:
9:00 a.m. to 1:00 – 2:00 p.m. (depending on size of class and participant input).
Cost: $300 per person for group workshop

( Call 443-300-6131)

Cost: $450 per person for one-on-one workshop scheduled by appointment. (Call 410-991-2581) to make appointment)

Cost: $450 per couple in the group workshop

Based upon cognitive behavioral training

Payment with VISA or MasterCard or PayPal

Registration sign up required
Once you have registered for the class, you will receive an email acknowledging your registrations. Just prior to the workshop, you will receive another email with the Zoom link and credentials to enter the meeting.